July 15, 2013
Kieran OíNeil commits to Stingers menís hockey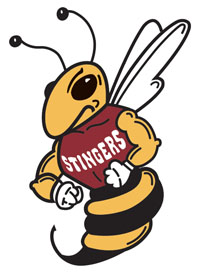 Concordia head coach Kevin Figsby is pleased to announce forward Kieran O'Neil has committed to play with the Stingers men's hockey team beginning this September.
O'Neil, a native of Calgary, will play on the wing and will be expected to use his strength and vision to excel along the boards and in the corners.
"I wanted a guy who would go in and get the puck and put it in the right positions," Figsby explains. "This is exactly what Kieran does. He is a big, strong kid that will evolve into a power role."
Most recently O'Neil, who checks in at six foot one and 195 pounds, played with the Calgary Canucks and the Camrose Kodiaks of the Alberta Junior Hockey League. Splitting time between the teams last season, he collected 10 goals and 15 assists for 25 points in 47 games.
When it was time to consider his options for 2013-14, he looked East.
"I love Montreal and have been here a couple of times before," O'Neil says. "I know I want to keep playing and I know CIS is an awesome level of hockey."
O'Neil will study Economics at Concordia.