All in-person Concordia Athletics summer camps have been cancelled.
Information on online camps will be available soon.

Math Camp 2020
Offered in collaboration with Concordia University's Department of Mathematics and Statistics
Concordia Math Camps - Our team of students from the Mathematics and Statistics Department, in collaboration with staff from the Department of Recreation and Athletics, will share the joy of mathematics with our campers. Through a variety of hands-on activities, puzzles and projects we aim to develop logical reasoning, the skill of structuring and analyzing situations. The activities are organized around a weekly theme.
Program specifics:
Each week, we offer a new topic around which the activities are structured. Participants work in groups or individually to analyze and solve different situations. Logic, critical thinking and creativity are all required for successfully taking on the projects. Through the activities, participants will learn about the history of mathematics, famous problems and surprising facts – all while working as a team on projects.
Skills promoted by the activities
Logical thinking
Analyzing, planning of solutions
Critical assessment of solutions
Working in teams
Math camp themes 
Ages 8 to 10:
Mathematical art 
Secrets and codes 
Ways to get around and make friends
 
Ages 11 to 13:
Nice packages and perfect worlds 
Ways to get around and make friends 
Secrets and codes


DATES:
Ages: 8-10 (boys and girls) 20 spots only
July 20-24
July 27-31
Aug. 3-7
Ages: 11-13 (boys and girls) 20 spots only
Aug. 10-14
Aug. 17-21
Aug. 24-28
Ratio: 1-6
All participants will receive:

TIME & PLACE:

Monday to Friday, 9 a.m. to 4 p.m.
Concordia athletics complex, 7200 Sherbrooke St. W., N.D.G

COST (per week):
$270 until March 1, $300 after March 1.
Early bird discount cannot be combined with any other promotions, coupons or discount packages.
EXTENDED CARE AVAILABLE

Free early drop-off service from 7:30 to 9 a.m.
Late pick up service from 4:15 to 6 p.m.: $35 for the week
INFORMATION
514-848-2424, ext./poste 5979
concordia.camps@concordia.ca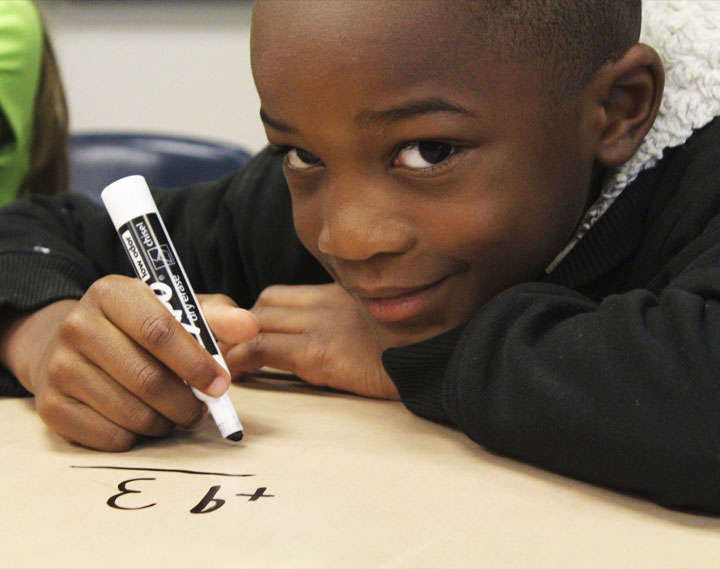 Camp de Mathématiques
Programme offert en collaboration avec le Département de mathématiques et de statistique de Concordia
Camps de mathématiques de Concordia – Notre équipe d'étudiants et d'étudiantes du Département de mathématiques et de statistique unit ses forces avec celles de membres du personnel du Service des loisirs et des sports de Concordia pour vous donner la piqûre des mathématiques. Par une variété d'activités pratiques, de casse-tête et de projets, nous souhaitons aiguiser votre capacité de raisonnement logique, cette compétence qui consiste à structurer et à analyser les situations. Les activités proposées tout au long de la semaine s'articulent autour d'un thème choisi, ce qui vous donne le temps et la chance d'aborder le même sujet dans divers contextes. Rejoignez-nous à la croisée des arts, des sciences et des mathématiques!
Détails sur le programme
Chaque semaine, les activités sont organisées autour d'un nouveau thème. Les participants et participantes travaillent en groupe ou séparément afin d'analyser et de résoudre les différentes situations. Il faut faire appel à la logique, à la pensée critique et à la créativité pour réaliser les projets. Dans le cadre des activités, les participants et participantes étudieront l'histoire des mathématiques ainsi que des problèmes bien connus et des faits étonnants – et ce, tout en travaillant en équipe sur des projets pratiques. Nous espérons que tous et toutes apprécieront la beauté des concepts mathématiques.
Aptitudes mises en valeur dans les activités
Pensée logique
Analyse et planification d'une solution
Évaluation critique d'une solution
Travail en équipe
Thèmes du camp de mathématiques
Enfants de 8 à 10 ans :
art mathématique
secrets et codes
contourner les difficultés et se faire des amis
Enfants de 11 à 13 ans :
beaux emballages et mondes parfaits
contourner les difficultés et se faire des amis
secrets et codes
DATES :
Enfants de 8 à 10 ans (filles et garçons) – 20 places seulement
du 20 au 24 juillet
du 27 au 31 juillet
du 3 au 7 août 
Enfants de 11 à 13 ans (filles et garçons) – 20 places seulement
du 10 au 14 août
du 17 au 21 août
du 24 au 28 août
Ratio : 1 pour 6
Cadeaux pour chaque participant :

Tee-shirt
Bouteille d'eau
HORAIRE ET LIEU :

Du lundi au vendredi, de 9h à 16h
Complexe sportif de l'Université Concordia : 7200, rue Sherbrooke Ouest (quartier de Notre-Dame-de-Grâce)
TARIFS (par semaine) :
270 $ jusqu'au 1er mars, 300 $ après le 1er mars.
Le tarif préférentiel ne peut être combiné à d'autres promotions, coupons ou rabais.
SERVICE DE GARDE

Le matin, service gratuit de 7h30 à 9h
L'après-midi, service payant de 16h15 à 18h (35 $ par semaine)