Main » Camps » Fall Basketball
Basketball Program - Fall 2023
OVERVIEW: The aim of the program is to provide basketball in a recreational setting. Most of the time will revolve around gameplay with a focus on participation, sportsmanship and having fun!
STRUCTURE: Each session will consist of 10-15 minutes of warm up and drills followed by supervised gameplay. The program instructors will plan and implement the practice portion as well as referee and oversee the gameplay.
AGES:
Group 1 – 8 to 10 years old
Group 2 – 11 to 13 years old
DAYS & TIMES:
Group 1 – Sundays from 9 to 10 a.m.
Group 2 – Sundays from 10 to 11 a.m.
LENGTH: 10 sessions
START DATE: Sunday, Sept. 24, 2023
END DATE: Sunday, Dec. 10, 2023
No lesson on Oct. 8 (Thanksgiving) or Nov. 5 (Wrestling Tournament)
LOCATION:
Concordia Gymnasium
7200 Sherbrooke St. W., N.D.G.
COST: $99 plus taxes.
REGISTRATION OPENS: Tuesday, Aug. 22, 2023
INFORMATION:
514-848-2424, ext. 5979
concordia.camps@concordia.ca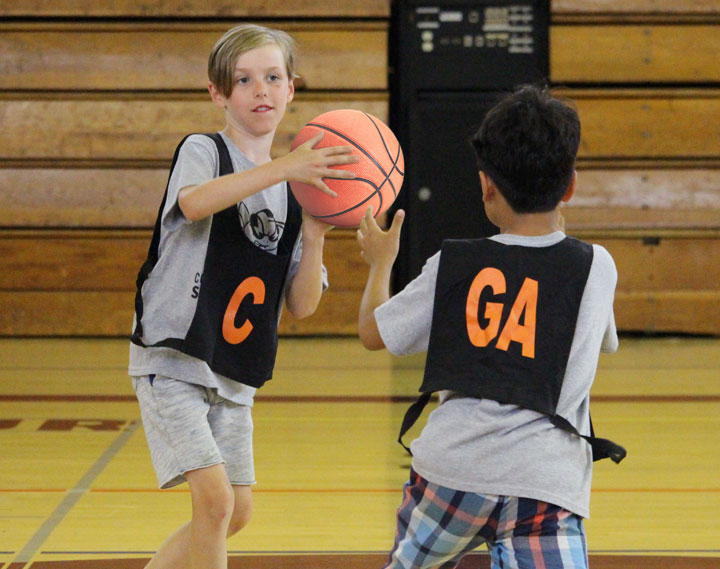 MANDATORY EQUIPMENT
Indoor running or basketball shoes
Gym clothes
Water bottle
All cancellation and refund requests must be submitted in writing to concordia.camps@concordia.ca
Partial refunds, less a $20 administration fee plus the cost of any lessons that have passed, will be granted within the first seven (7) days of the start of the program.
The deadline to request refunds will be Sunday, Oct. 1, 2023. No refunds will be issued after this date.