Main » Camps » Winter Skating Lessons
Skating Lessons - Winter 2024
OVERVIEW:The aim of the program is to provide beginner skating lessons to children aged 6-12. The program will focus on the fundamentals of balance, control and agility. Through these fundamentals participants will learn to skate and glide forwards and backwards, stop, and turn.
TESTING: Progress of the participants will be tracked and at the last lesson all skaters will be tested based on the level they were initially placed. Progress cards will be sent to the participants following the final lesson.
AGES: 6 to 12 years old
DAYS & TIMES:
Group 1 – Sundays from noon to 1 p.m.
Group 2 – Sundays from 1 to 2 p.m.
LENGTH: 8 lessons
START DATE: Sunday, Jan. 14, 2024
END DATE: Sunday, March 3, 2024
LOCATION:
Ed Meagher Arena
7200 Sherbrooke St. W., N.D.G.
COST: $96
REGISTRATION OPENS: Tuesday, Dec. 5, 2023 - 9 a.m.
INFORMATION:
514-848-2424, ext. 5979
concordia.camps@concordia.ca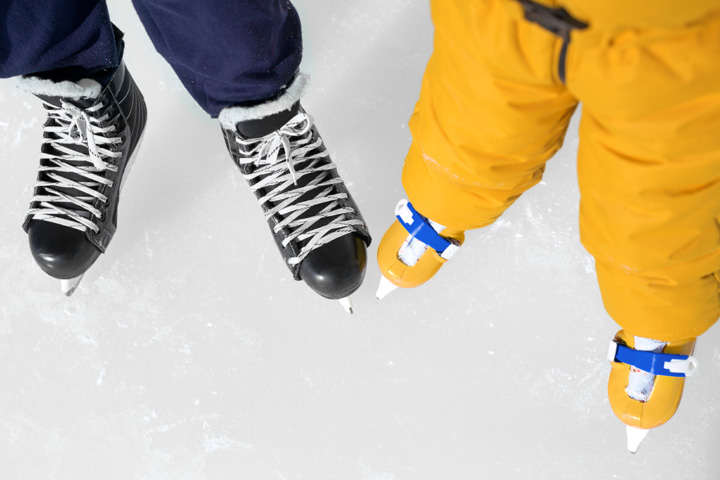 MANDATORY EQUIPMENT
Skates (if buying new skates ensure that they have been sharpened prior to the first lesson)
Hockey helmet with a full cage
Neck guard
RECOMMENDED EQUIPMENT
Warm sweater or coat
Rain pants
Warm gloves or mittens
Knee and elbow pads
All cancellation and refund requests must be submitted in writing to concordia.camps@concordia.ca
Partial refunds, less a $20 administration fee plus the cost of any lessons that have passed, will be granted within the first seven (7) days of the start of the program.
The deadline to request refunds will be Jan. 21, 2024. No refunds will be issued after this date.