Main » Camps » Spring Break Camp
2024 Spring Break Camp
Over the course of the week campers will participate in a variety of games, sports, and cultural activities. The aim of all our activities is to keep the kids active, safe and having fun!
Please note: There are a limited number of spaces available each week.
Staff: Instructors are primarily Concordia University students and Stinger athletes.
Ages: 6-12
Dates: March 4-8, 2024
Cost: $300 until Jan. 11, 2024; $330 after Jan. 11, 2024
Days & Time: Monday to Friday, 9 a.m. to 4 p.m.
Place: Concordia Athletics Complex - 7200 Sherbrooke St. W., N.D.G. H4B 1R6
Extended Care Available: Free early drop-off as of 8 a.m. Late pick up from 4 to 5:30 p.m. ($40 for the week)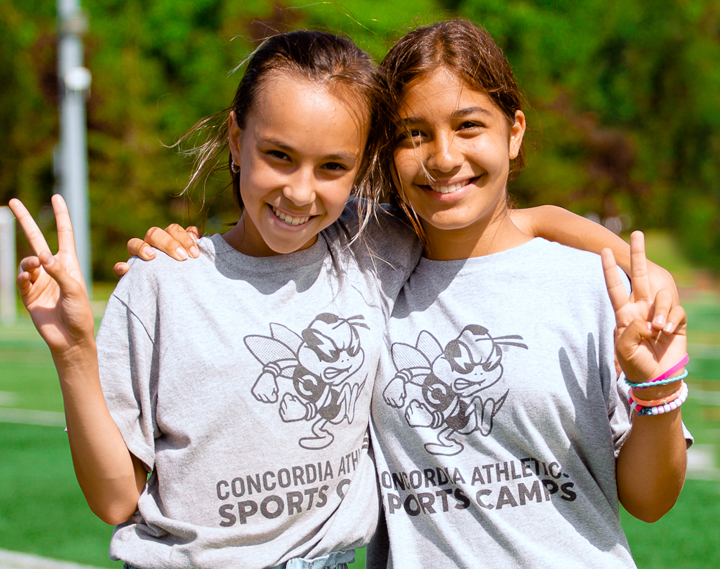 Refillable water bottle
Morning snack (peanut free)
Lunch (peanut free)
Afternoon snack (peanut free)
Indoor clothing (jogging pants/shorts, t-shirt, running shoes)
Outdoor clothing (winter boots & coat, sweater, hat & mits)
All cancellations are subject to the following conditions:
All cancellation requests must be submitted in writing to concordia.camps@concordia.ca.
Partial refunds are granted, less a $50 administration fee per week of camp prior to Feb. 1, 2024.
No refunds will be granted after Feb. 1, 2024.
Please note it might take up to 10 business days to see the refund on your credit card.
For more nformation:
514-848-2424, ext. 5979
concordia.camps@concordia.ca