Main » Academy » Whockey » Skills Development Girls
Stingers Women's Hockey Academy
2023 Skills and Development Program for Girls
The Concordia women's hockey team is pleased to offer its Stingers Academy skills program this summer.
This fun and engaging package offers nine weeks of on-ice training, featuring eight skill sessions and one game.
Academy staffed by Concordia Stingers women's hockey coaches and players.
AGE: Players born between 2008-2012
(We will consider accepting some 2007 and 2013 born players)

DATES AND TIME:
June 20 to Aug. 15. Tuesdays, 7-8:30 p.m.

OBJECTIVE:
To provide an environment for elite players to develop their overall skills in skating, puck control and shooting.
FEATURES:
There will be a strong focus on skating technique and puck skills such as stick handling, dekes and deceptive moves.
Through station work, participants will work on passing, shooting and puck protection in position specific drills.
A goalie coach will be present at each session.
We incorporate small space competitive games in all practices to allow players to use the skills they are working on within a game setting.
COST:
$299 plus taxes for skaters. $200 plus taxes for goalies.
All participants will receive an academy jersey and two tickets to a Stingers regular season home game.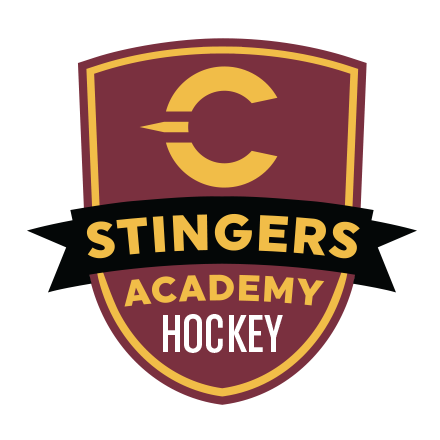 COACHES:
Head coach of the 2021-22 U Sports champion Concordia Stingers women's hockey team
Retired U.S. national team player who won four Olympic medals and six Women's World Championships
Recipient of the 2007 Patty Kazmaier Award as the top university women's hockey player in the NCAA
Graduated from Harvard University in 2007
Associate head coach of the 2021-22 U Sports champion Concordia Stingers women's hockey team
Retired Canadian national team player who won four Olympic gold medals and six Women's World Championships
Head coach of Quebec's Women's Under-18 Team
Graduated from University of Minnesota Duluth in 2005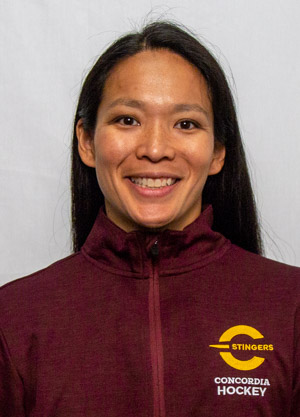 For information contact:
Julie Chu
julie.chu@concordia.ca
Ed Meagher Arena
Loyola Campus in N.D.G.
7200 Sherbrooke St. W.
Montreal, Quebec