Main » Inside Athletics » Athletes Of The Week
January 31, 2023 | Hockey (W) - Hockey (M)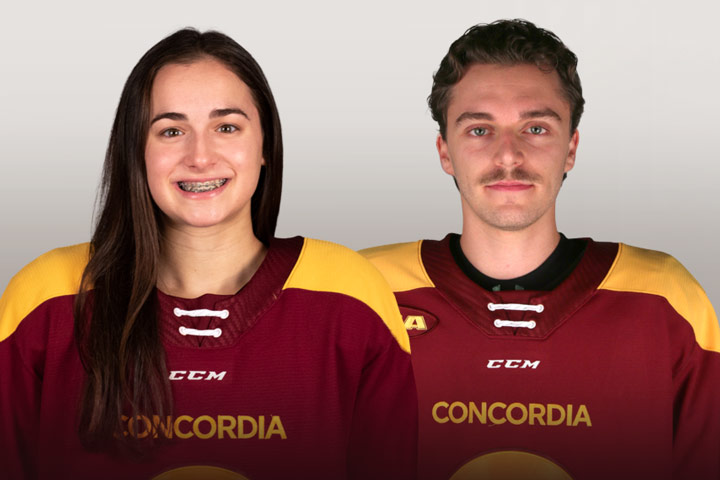 Chloé Gendreau, Maxim Trépanier - Athletes of the Week
Chloé Gendreau of the women's hockey team and Maxim Trépanier of the men's hockey team have been named the Concordia Stingers athletes of the week for the period ending Jan. 29, 2023.
Gendreau, a second-year forward, collected four points in two games last week. She set up a goal in a tough 3-2 overtime loss to the Ottawa Gee-Gees on the road last Friday. Two days later at home, she scored a goal and added two assists to help the Stingers defeat the Carleton Ravens 6-0.
A 21-year-old from Sherbrooke, Que., Gendreau is studying Environmental Science at Concordia.
Trépanier, a second-year left wing, was instrumental in helping the Stingers pick up four points in the standings last week. He had two assists in a 5-1 defeat of the Ontario Tech Ridgebacks last Friday. The following day, he scored a hat trick and added an assist in a 10-3 win over the RMC Paladins.
The 23-year-old student-athlete from Candiac, Que. is enrolled in the Human Relations program at Concordia.
See full list of 2022-23 winners HERE
PREVIOUS WEEKS