Main » Inside Athletics » Athletes Of The Week
January 22, 2020 | Hockey (W) - Hockey (M)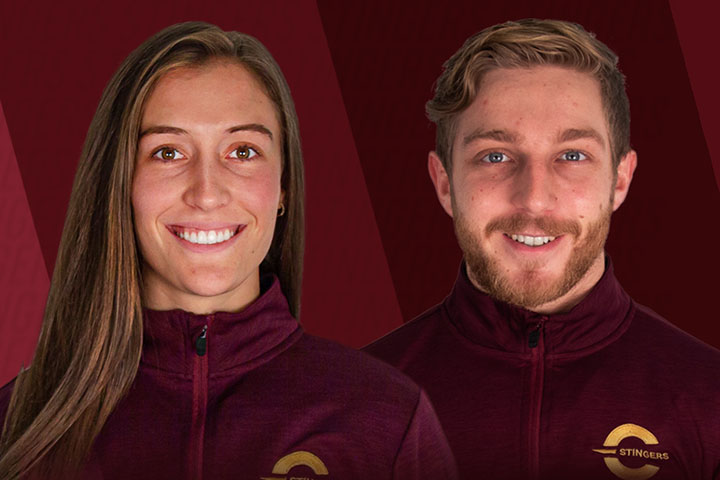 Bégin-Cyr, Sanche - Athletes of the Week
Rosalie Bégin-Cyr of the women's hockey team and Philippe Sanche of the men's hockey team have been named the Subway-Concordia Stingers athletes of the week for the period ending Jan. 20.
Bégin-Cyr, a second-year forward, stood out in her team's two games last week. She scored three goals to help the Stingers pick up three points against two of U Sports' top-ranked teams. Last Saturday she collected two goals in a tough 4-3 double overtime loss to the McGill Martlets. The following day she scored Concordia's lone goal in regulation time which led to a 2-1 shootout victory over the Montréal Carabins, who were the No. 3-ranked team in Canada heading into the game.
A 21-year-old native of St. Georges, Que., Bégin-Cyr is studying Business Administration at Concordia.
Sanche, a fourth-year centre, helped Concordia pick up two key victories last week. The Stingers' captain scored a hat trick and added an assist in a 7-2 win over the Nipissing Lakers last Saturday. On Monday he picked up his fourth goal of the week, scoring the Stingers' only goal in regulation and helping secure a 2-1 shootout victory over the Queen's Gaels.
The 24-year-old student from Mercier, Que. is majoring in Accounting in the John Molson School of Business.
PREVIOUS WEEKS