Main » Inside Athletics » Athletes Of The Week
February 5, 2020 | Basketball (W) - Hockey (M)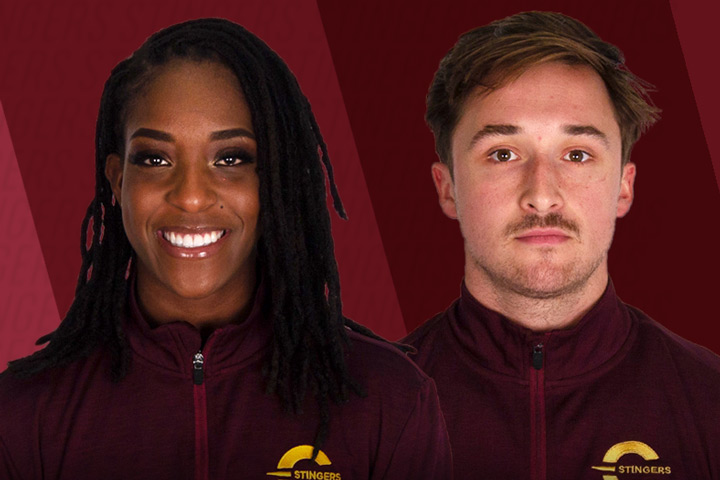 Telesford, Neill - Athletes of the Week
Nikita Telesford of the women's basketball team and Carl Neill of the men's hockey team have been named the Subway-Concordia Stingers athletes of the week for the period ending Feb. 2.
Telesford, a transfer student in her fourth year of eligibility, stood out in her team's two games last week. In Saturday's tough 69-66 loss to the Bishop's Gaiters, she scored 25 points and added nine rebounds. Two days earlier, the talented forward scored six points and hauled in seven rebounds in a 57-48 loss to the Gaiters. She is the leading scorer and rebounder on the Stingers with an average of 12.9 points a games and 7.6 rebounds.
A 22-year-old native of Pickering, Ont., Telesford is working on a master's degree in Digital Innovation in Journalism at Concordia.
Neill, a third-year defenceman with the Stingers, was exceptional in two road wins last week. He scored a goal and added two assists in a 5-3 victory over the Laurentian Voyageurs in Sudbury, Ont. last Friday. The following night he collected another goal and assist to help Concordia defeat the Nipissing Lakers 4-2 in North Bay, Ont., bringing his total to five points on the weekend.
The 23-year-old student from Lachute, Que. is majoring in Human Relations at the university.
PREVIOUS WEEKS