History of the Hall Latest Inductees Find an Inductee Nomination Form
Sports Hall of Fame
Peter Regimbald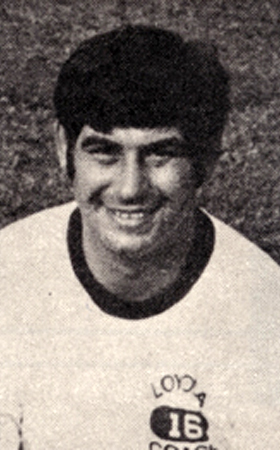 Inducted in 2002 as a Builder
Institution: Loyola, Concordia
Graduated in 1973

Peter Regimbald's devotion to developing young men and the football program at the university spans more than 30 years. He began as an assistant coach with the Loyola Warriors in 1968 and stayed on with the Concordia Stingers. Coach Reg, as he's known around campus, began his coaching career as a full-time assistant coach to the legendary George Dixon. since then he has held several coaching titles but is best known as a leading authority on special teams play.

His expertise and contributions are credited with helping Concordia to its 1998 record-sitting campaign. The Stingers finished in first place in the regular season, won the Dunsmore Cup as the Ontario-Quebec champions and went on to win the Atlantic Bowl, the university's first ever victory in a bowl game. On the cold, blustery day, Coach Reg's special teams won the game with two blocked punts, a fumble recovery for a touchdown and four field goals.

His commitment to the game and work with hundreds of young student-athletes were recognized in 1996 when Peter was presented with the prestigious Gino Fracas Award as the Volunteer Coach of the Year in Canadian university football.