History of the Hall Latest Inductees Find an Inductee Nomination Form
Sports Hall of Fame
Christopher Hayes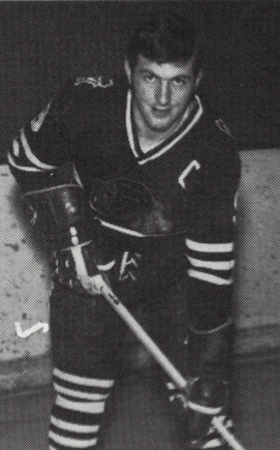 Inducted in 2004 as an Athlete
Institution: Loyola
Christopher Hayes was regarded as the guts and glory of a celebrated hockey era at Loyola College. The high-scoring, determined centre played four seasons with the Warriors, leading them to three Ottawa-St. Lawrence Athletic Association titles and three appearances at the national championships.

The hard-hitting team captain was a three-time OSLAA all-star and a two-time All-Canadian. A gifted scoring champion, he set the Loyola record for most assists in a season with 54 in 1970-'71. That year he also added 26 goals for 80 points in just 34 games. He was the recipient of many distinguished Loyola awards, including the James O'Connor Trophy for team MVP, the Loyola Alumni Memorial Award for athletic achievement and the Brodrick Trophy recognizing academic and extracurricular accomplishments.

Christopher went on to play professional hockey for a few years before embarking on a successful career in banking. He has also been inducted as a member of the 1967-68 Loyola men's hockey team.